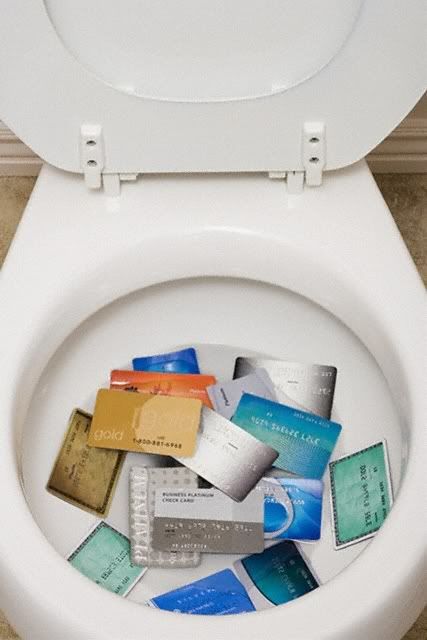 I really like its name, but that is not why I'm introducing
Credit Karma
to you.
I first learned of
Credit Karma from Single Ma at Fabulous Financials
, I must have been reading her archives because that post is quite old. Anyway, I learned of credit Karma a couple of months ago.
Since then I learned an overall credit score based on what they told me and did nothing more with it. I just went and checked today really not much changed. I won't reveal my score but it is shameful and disgusting. So it is time to do something. What I can do? I don't know, there isn't much room with my income to really start paying off debt. At this rate though I'll never be able to buy a home and that is one of my dreams (isn't it everyones?).
There are a lot of features there besides obtaining your credit score. Go ahead take a look around. So far my favorite feature is this one
Credit Score Simulator
. Although, I'm not liking what I'm seeing there and what its going to take to get a high enough score to make a difference in home buying land at least I have an idea.
I can see also that realistically I can't afford a home it there is a mortgage calculator for
home affordability
it says that my maximum I can afford is $34,604. That is quite discouraging on some levels, but it will keep me staying my course with schooling.
I'm still playing over there, I can't believe I didn't use this to its full potential when I read about it. I'm glad now that I was reminded when reading my email today.